The Problem
This Vancouver family recently finished a beautiful renovation on their home but hadn't done any planning on their home media setup. We met initially and discussed their current setup and future vision. The goals were complex. Allow everyone to watch whatever they want, whenever they want, however they want. The family's digital footprint was made up 3 TV's, 2 Laptops, 1 iPad, 1 Android Tablet, 3 iPhone's and 3 Android phones. From that we developed & implemented a cutting edge Home Media solution that made everyone happy.
The Solutions
Mobile devices with PLEX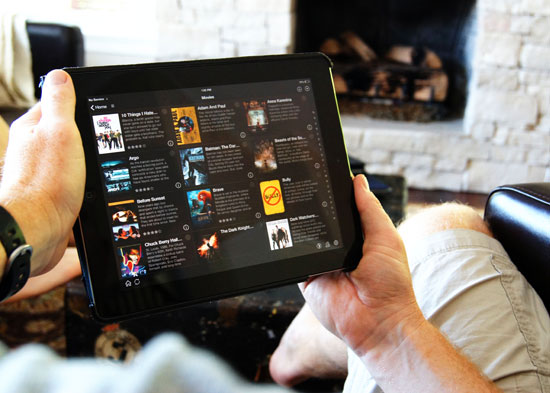 Movies on Plex using iPad 2 in Living Room
With Plex media server installed on their home computer, we then installed the Plex client on all the devices in the home, including iPhones, iPads, Android Phones & Tablets. Plex enabled everyone to access all the existing downloaded media as well as dozens of popular Plex channels.
Roku 3 Boxes on all TV's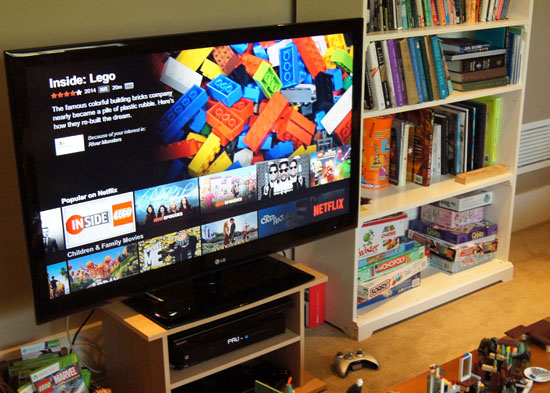 Netflix on the Roku in the Den
The Roku player is the most full featured streaming media box on the market today. We installed Rokus with the Plex channel enabled on all TV's throughout the home. This allowed access to their Netflix and MLS accounts as well as the many more channels available on the Roku & Plex.
Play to any device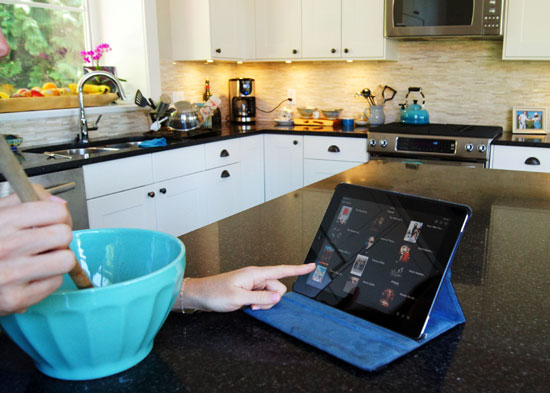 Music list on Plex using iPad 2 in Kitchen
With Plex installed on every device it's possible to control the Living room TV while doing a spot of baking. You can control what content plays on what device. You can also select music from your iTunes or downloaded music collection and play it on any device in the house or the device you're using.
Roku/Chromecast for Travelling
Roku showing channels list on Vacation
Having Plex installed on every device and a Plex server running from home allowed the family to take their TV with them. A trip to the Cabin, weekends at the Grandparents house, a hotel room... They can pack a Chromecast or Roku and a mobile device. When they get there, simply plug it in, connect to a Wi-fi network and cast to it from Plex on a device. You're TV, anywhere.
TELEVISION IS CHANGING - BE PART OF IT
The technologies that we use to consume TV content have changed dramtically in the last 5 years.
They are about to change even more and it can be difficult to keep up to date.
We offer a full service package that takes the mystery out of TV so you can get up and running, Stress Free.
Call Now Toll-free: 1-866 456-7842
or
Email: info@tvsolutions.ca